VIENNA FILM PRODUCTION SERVICES:
Enhancing the Filmmaking Experience
A Comprehensive Incentive Model Since January 2023
Austria has introduced a versatile incentive model since January 2023, providing at least 30% reimbursement for various film productions. This model applies to Austrian feature films, documentaries, international co-productions, TV series, films for streaming services, and specific production components. Consequently, Austria film production services, especially in Vienna, have become increasingly attractive to filmmakers.
Green Filming and Staggered Reimbursements
Productions can achieve a repayment share ranging from 35% to over 50% by meeting specific criteria like Green Filming (+5%). Austria is the first European country to offer such high percentages, providing filmmakers with attractive incentives to produce their films using local production services.
COLLABORATING WITH AUSTRIAN SERVICE PRODUCERS: INTERNATIONAL PRODUCTION REQUIREMENTS
For international productions shooting in Austria, certain conditions must be met in collaboration with a local service producer. These conditions ensure a smooth production process and a positive experience for all parties involved. Austria film production services, particularly in Vienna, play a crucial role in the success of international films made in the country.
KEY FUNDING INFORMATION: DIFFERENT TYPES OF PRODUCTIONS
Maximum funding per project: 5 million (feature film), 7.5 million (series)
Minimum spend in Austria: Fiction: 150,000 Euro, Documentary: 80,000 Euro, Animation, VFX, music, post-production: 25,000 Euro
Minimum total budget: 1.8 million (feature film), 600,000 (documentary)
FISA+ CRITERIA: INTERNATIONAL FUNDING AND ELIGIBILITY
FISA+ funds international films, series, and episodes within the scope of service productions. Minimum total production costs and expenditure in Austria vary depending on the type of production, with specific requirements outlined for feature films, documentaries, series, and post-production components.
SELECTING THE RIGHT PRODUCTION SERVICE IN AUSTRIA:
TIPS FOR FILMMAKERS AND THE VALUE OF CAFP
When choosing a production service in Austria, particularly in Vienna, consider these eight factors, including the importance of working with a Certified Austrian Film Producer (CAFP):
International Accounting Standards: Ensure the service producer meets international accounting standards for smooth financial reporting and budget management.
Reputation and Experience: Look for a producer with a successful track record, good standing in the industry, and a network of contacts to navigate the local landscape with ease.
Green Filming Production: Find a service producer who has completed the Green Filming Production certification or has experience in sustainable film production practices to help your project qualify for additional funding and incentives.
Knowledge of Incentive Programs: Choose a production service that understands the intricacies of Austrian funding programs and can help maximize the benefits available for your project.
Location Scouting and Permit Acquisition: Work with a service provider experienced in location scouting, obtaining necessary permits, and negotiating agreements with local authorities and property owners.
Technical Expertise and Equipment: Partner with a production service that can provide or source state-of-the-art equipment and has the technical expertise to ensure a smooth production process.
Communication and Language Skills: Select a production service with strong communication skills, and if necessary, fluency in multiple languages to facilitate international collaboration and ensure that everyone involved in the project understands each other.
Certification as a Certified Austrian Film Producer (CAFP): Work with a CAFP-certified producer for peace of mind and confidence in your production's success. A CAFP certification ensures that the producer is well-versed in the Austrian film industry's regulations and can expertly guide your project from start to finish.
By considering these factors when selecting a production service in Vienna, Austria, filmmakers can ensure that their projects receive the support and resources needed for a successful production experience. With the comprehensive incentive model in place, Vienna film production services have become even more attractive for filmmakers worldwide.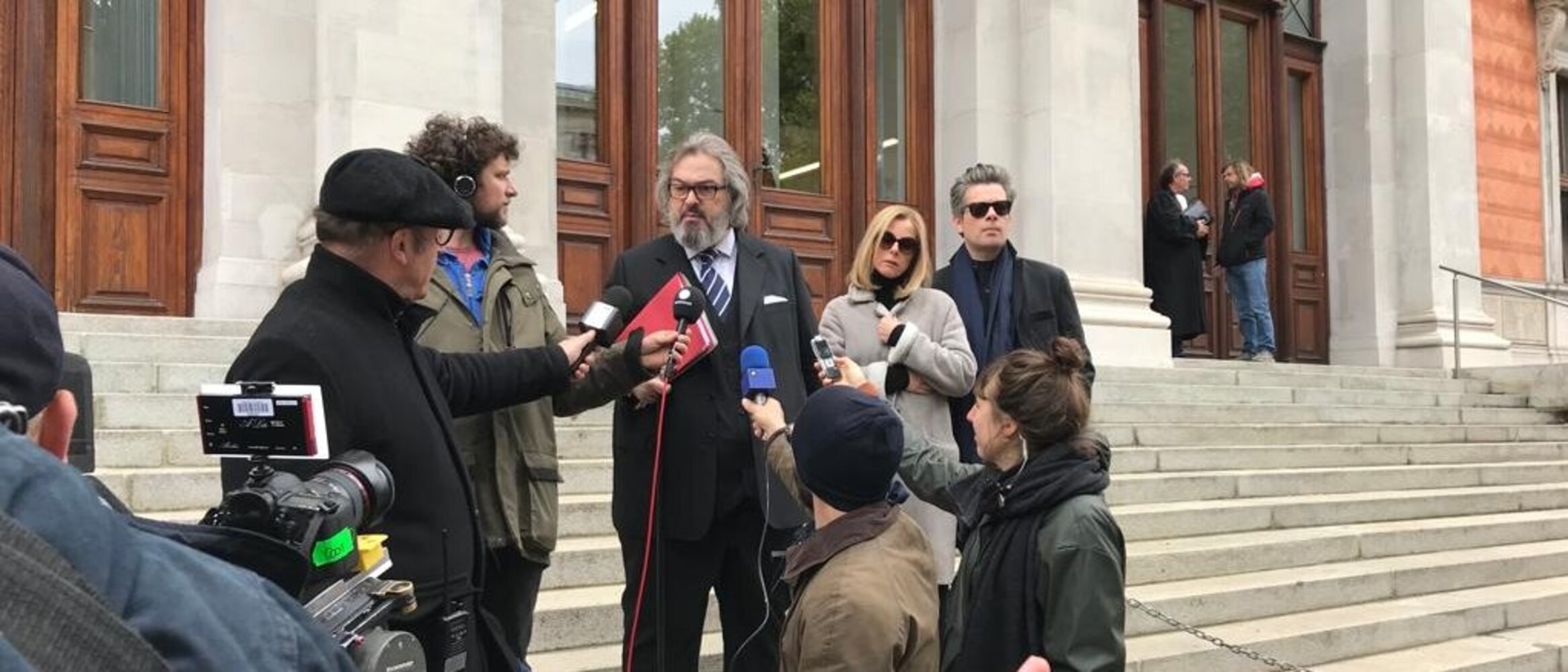 DISCOVER AUSTRIA'S CHARM:
EXTRAORDINARY LOCATIONS, BUSINESS OPPORTUNITIES, AND MORE
Austria is a culturally rich and safe country, offering a high quality of life and competitive costs. Discover the diverse range of extraordinary locations, attractive business opportunities, and modern infrastructure. Talented filmmakers like Wolfgang Ritzberger and companies such as Ritzlfilm contribute to the nation's thriving film industry.
EXCEPTIONAL LOCATIONS
Explore stunning mountain ranges, majestic castles, charming villages, and breathtaking river and lake landscapes. Austria's unique historical and contemporary architecture provides filmmakers with a versatile backdrop for any production.
ATTRACTIVE BUSINESS LOCATION
Austria's new film incentive model, unique in Europe, offers up to a 55% refund for eligible productions. With political and social stability, competitive framework conditions, and EU membership benefits, Austria is an ideal destination for filmmakers.
CULTURAL NATION
Boasting a thriving international theater and film scene, Austria is home to unique costume and prop depots, outstanding actors and actresses, and a competitive pool of extras. Experience the richness of Austrian culture on and off set.
MODERN INFRASTRUCTURE
Featuring 5-star hotels in remote locations, central access and short distances, excellent transportation networks, snow guarantees in glacier regions, and low logistics costs, Austria provides a seamless experience for film productions.
HIGH QUALITY OF LIFE AND SAFETY
With low crime rates, social security, good healthcare, and rich cultural and leisure facilities, Austria ensures a comfortable and safe environment for residents and visitors alike.
COMPETITIVE COSTS
Austria offers competitive living costs, with Vienna being more affordable than major European cities like London or Paris.
FINANCIAL INCENTIVES
In addition to the new incentive model, Austria supports film productions through Film Location Austria (FISA), various national and regional funding opportunities, and the possibility of VAT refunds.
INTERNATIONALLY EXPERIENCED POST-PRODUCTION HOUSES
Austria is home to two internationally experienced post-production houses for film music, the Synchronstage located on the Rosenhügel and the legendary recording studio in the Konzerthaus, both capable of accommodating an entire orchestra.
NEW SOUND STAGES IN VIENNA.
In Vienna, two new sound stages are being built at Hafen Wien, set to open in 2024. With over 3,300 square meters of usable space, these sound stages will be designed to meet international standards, offering greater flexibility and accommodating multiple productions simultaneously. This development showcases Austria's commitment to supporting and growing its film industry, with companies like Ritzlfilm and filmmakers like Wolfgang Ritzberger continuing to make their mark on the global stage.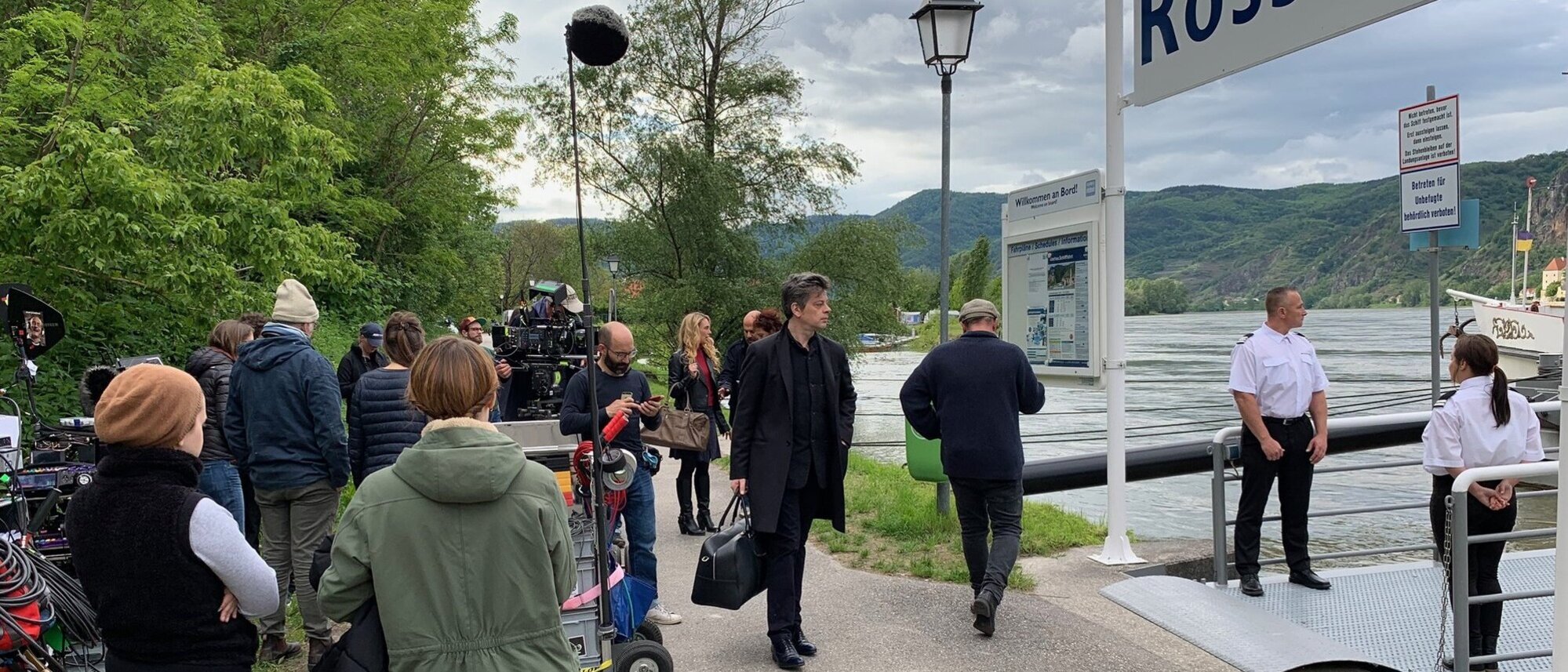 EXPLORE FILM FINANCING OPTIONS IN AUSTRIA
WITH A PRODUCTION SERVICE OR CO-PRODUCER
Discover various financing opportunities in Austria for film productions, ranging from national programs to regional funding, ensuring a solid foundation for your project. Partnering with a local production service or co-producer can help you access these funds and navigate the application process.
FISAPLUS (FILM INDUSTRY SUPPORT AUSTRIA +)
FISAplus offers funding for film productions in Austria, focusing on international projects for cinema, TV, and streaming. The program requires collaboration with a local production service or co-producer, aiming to attract more international productions to Austria and secure its competitiveness as a film location. The national film commission FILM in AUSTRIA serves as the point of contact for applicants.
The ÖFI, based in Vienna, supports and promotes Austrian filmmaking. They provide financial support for the production, distribution, and promotion of Austrian films, and maintain an extensive archive. The ÖFI is known for its international funding programs that support the development and distribution of Austrian films globally, often requiring collaboration with a local production service or co-producer.
The Austrian Broadcasting Corporation (ORF) supports local film production through the Film/TV Agreement. To qualify for funding, projects must receive support from the Austrian Film Institute or other national film funding organizations. Applications must comply with film funding and ORF regulations and should be submitted to the Austrian Film Institute.
Federal Ministry for Arts, Culture, the Civil Service, and Sport in Austria
The Federal Ministry offers funding for various areas of the arts, including film. Their funding programs aim to support the development, production, and distribution of Austrian films, as well as promoting international cooperation and filmmaker training.
The Vienna Film Commission assists national and international filmmakers shooting projects in Vienna. Acting as a bridge between the film industry and the Vienna City Administration, they help filmmakers obtain necessary permits, find suitable locations, and connect with service partners in the industry.
REGIONAL FINANCING
---
The VIENNA FILM FUND provides development and production funding for independent production companies with a permanent establishment or subsidiary in Austria. Funding is mainly in the form of soft loans for feature-length projects, with a regional effect of at least 100% spent on local talent, creative staff, and production facilities.
The state of Lower Austria provides funding for film and television productions, supporting domestic and international projects that showcase the region's cultural and natural beauty. Funding is provided in the form of grants and soft loans.
The Burgenland Film Commission supports national and international film productions in Burgenland. Services include location scouting, crew and equipment sourcing, and obtaining shooting permits. They also offer funding and consultation services for filmmakers.
CINESTYRIA supports film producers through funding and film commissioning. They offer non-repayable funding for productions with a connection to the Styria region, as well as a regional economic impact and domestic and international distribution potential.
The Upper Austrian Film Fund provides funding for artistic film projects created by filmmakers based in Upper Austria or films that explore Upper Austria in an innovative way.
CARINTHIA FILM COMMISSION (CFC)
The CFC promotes Carinthia's landscapes and cultural diversity as a film location. As a free resource, the CFC provides location scouting, supplier recommendations, and film funding for filmmakers shooting in Carinthia.
The state of Salzburg's film funding program supports film arts and is available to emerging artists and established professionals. Funding is available to applicants who can demonstrate existing or likely funding from other sources.
Cine Tirol Film Commission is the first point of contact for film productions in Tirol, offering free professional services. They aim to promote Tirol as a film location and provide a production incentive for selected projects.
The film funding in Vorarlberg supports cultural and artistic projects, as well as the work of film clubs and small cinema operators. The funding for small cinemas aims to maintain these businesses. A separate film funding program supports films focusing on Vorarlberg as a cultural, economic, or tourism destination.
Explore the numerous financing options available in Austria for film productions and take advantage of the country's commitment to supporting the film industry. With a diverse range of national and regional funding opportunities, Austria is the ideal destination for filmmakers seeking a solid foundation for their projects. Partnering with a local production service or co-producer can help you access these funds and ensure a successful production.